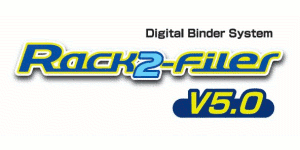 Rack2-Filer V5.0 is a feature-rich scanning and digital data archiving application incorporating an ultra-intuitive user interface that gives users the benefits of what they love best about the paper world while harnessing the power and sophistication they depend upon within the electronic realm.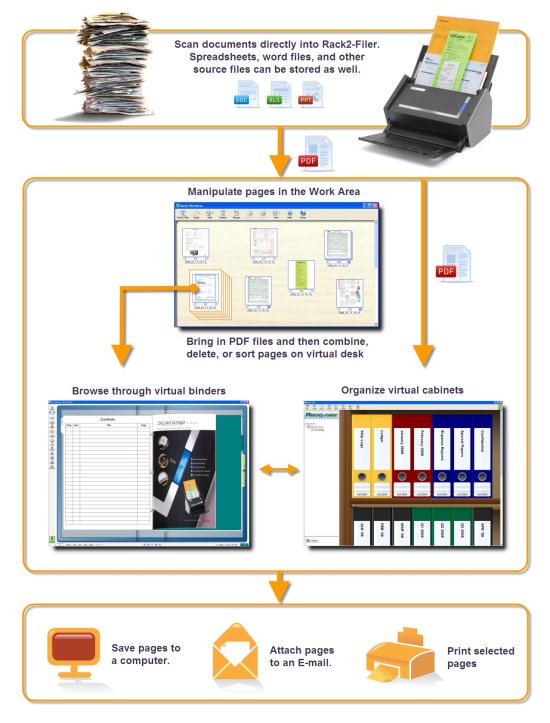 Features:
The Rack2-Filer software provides several tools to keep your content organized, presentable, and accessible.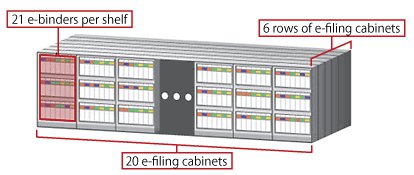 Rack2-Filer's Library, Cabinet and Binder Archiving Methodology
Rack2-Filer is capable of digitally archiving the equivalent of 2,520,000 digital pages in up to 2,520 binders. (A maximum of 1,000 pages can be entered into each e-binder)
21 e-binders per shelf
20 cabinets per library
6 libraries per link
Easy to understand and operate
Rack2-Filer creates a life-like experience with digital content through the use of virtual cabinets and e-binders. While flipping through pages, users can add highlights, divider sheets, and sticky notes to enhance the organizational value of their archive.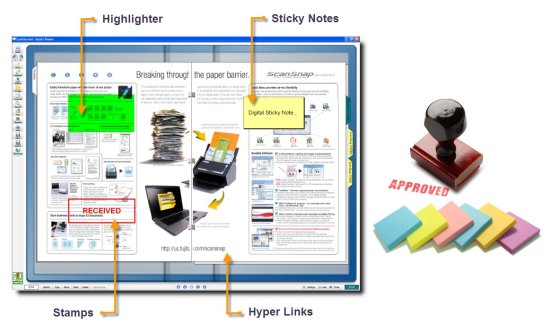 Searching for information made simple
With Rack2-Filer's built-in Optical Character Recognition (OCR) engine, content can be made searchable by word, phrase or number. Even the "sticky notes" and "binder titles" can be searched.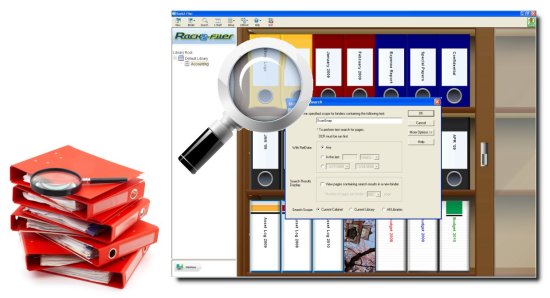 Reduce paper clutter and save time
Rack2-Filer enables users to scan and store digital data in a very efficient way, providing several powerful tools and time-saving features to keep your content highly accessible, exceptionally organized, and working hard for you in ways that paper just can't compete.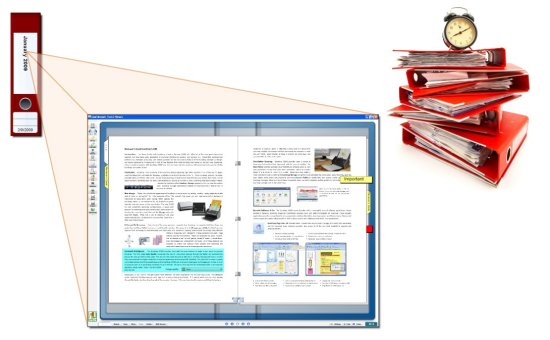 No products were found matching your selection.